Hi, I have found sentence length affect train perplexity decrease. I'd like to train a model for English to Chinese. The network hidden layer is 1, and the data I use is about 0.8M which split to some buckets below:
(10,10), (10,20),(10,60),(20,10),(20,60),(60,60)
As you can image, the data distribution is not even. When data iterator skip from one bucket to another, the perplexity increase or decrease suddenly. From my view, the network learn the length information itself that the hyper parameters impact it. But I am confused about that now, please give me some advice.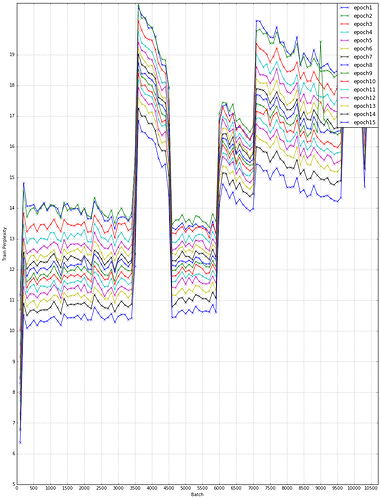 ps: The epoch displayed in the image is not from 1. In fact, it begins at 15