At long last, we took some time to refresh the OpenNMT website with up-to-date information and a refined look. The main change is that OpenNMT-lua is now scarcely advertised as it is no longer recommended for general use. It will of course remain in history…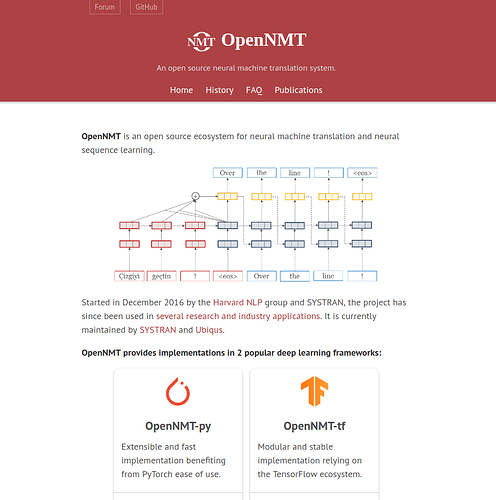 Feel free to contribute fixes or improvements at:
P.S.: If you published a paper using OpenNMT which is not featured on the Publications page, sorry for that. I only selected a few papers based on Google Scholars ranking. Don't hesitate to send a PR though!