Hi all, I managed to get OpenNMT working on a virtual Ubuntu machine, but now I'd like to leverage my GPU's (SLI) as 40 hours of training time is stretching things a bit.
I've got Python working on Windows and even got Tensorflow installed and working. My last obstacle is installing OpenNMT on Python.
pip install URL
or
pip install opennmt-tf
does not work. Please see the attached screenshot.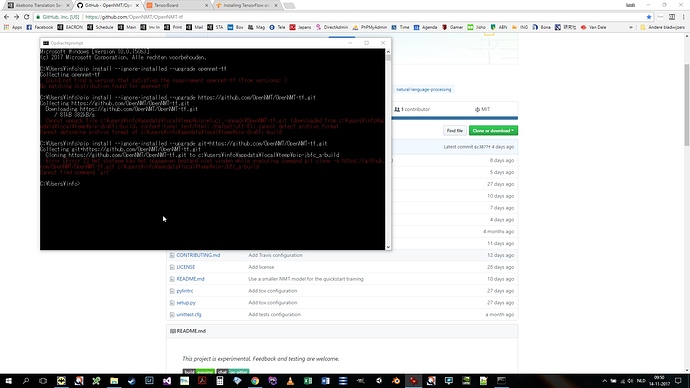 How exactly do I go about this? I need to make sure the package is installed in Python 3.6. Please be precise: I'm a total noob when it comes to non-Windows stuff and the path names and directory chaos are confusing me.
Thank you very much in advance!