I've been working on a GUI and package system built on OpenNMT models to make it easier to do translation locally. It's designed to be used either as a GUI application or as a Python library and can be installed from PyPI or the Snap Store for Linux. I've also trained and packaged models for a number of languages (you can also download just the checkpoints if you want to use them without my app).
The packages contain a quantized CTranslate model, files for tokenizing with SentencePiece, and files for doing sentence boundary detection with Stanza. Big thanks to @BramVanroy for recommending using Stanza for sentence boundary detection. I wanted to do sentence boundary detection in a way that would support a variety of languages and was really struggling to find something.
The GUI lets you install packages and do translation all from a GUI and is built on PyQt which makes it reasonably cross platform. I also do the necessary threading and some caching to make this a decent user experience.
Currently I have models to translate to and from English with Arabic, Chinese, French, Russian, and Spanish. I also have a script with (light) documentation that makes it easy to get up and training models quickly and package them. The models seem to generally perform well although I couldn't find as much data for Chinese and it's not as good as the others.
If you're interested check out the code here.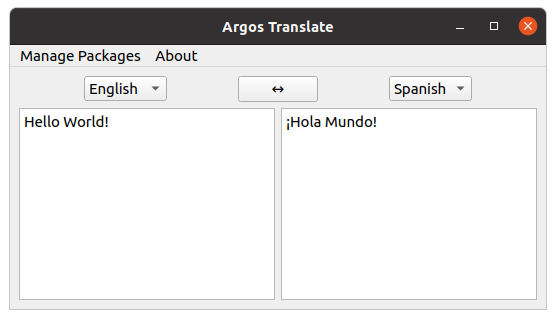 Best,
P.J.