Hello OpenNMT community!
In this strange time of isolation, I found the time to spend more time with my own GPU-server and to experiment on Curriculum Learning (Bengio, 2009) which is together with Lifelong Learning (Thrun, 1996), two incredible ideas that I really want to believe in to drive our daily task on design and training of deep neural networks.
This study is also stimulated by a coincidental confinement reading of the excellent Dune prequel series Legends of Dune where Erasmus, the only independent robot, strives to understand humans - and in particular how they learn and think. Can we, reciprocally, understand how the omnipotent Artificial Intelligence (Omnius in the Legends of Dune) managed to learn, and could we help avoiding it to take a full control of the universe through a more educated teaching process

?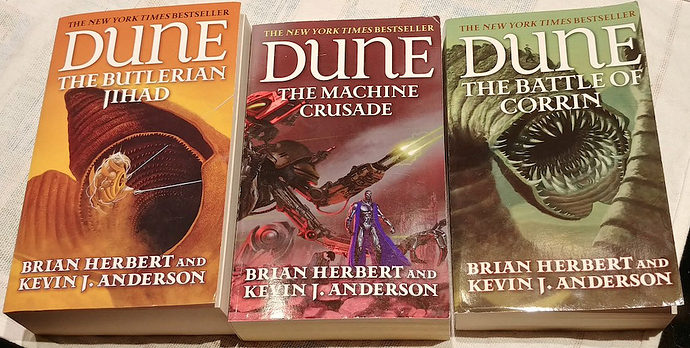 I will publish this topic in several posts. They will be coming, as any good story, with enough time between parts to raise expectations

Part I - Introduction on Curriculum Learning - definition of the concept and overview of the global thread
Part II - The starting point - review of the original paper idea for Language Modeling and reproduction of the results
Part III - Ideas for Extending Curriculum Learning - analysis of different papers proposing new ideas as extension to Curriculum Learning
Part IV - Introduction of Curriculum Learning in OpenNMT-tf
Part V - Analyzing Results and Reproducing published papers
Part VI - Conclusion - can Curriculum Learning work in the age of transformers?
I am using this forum for presentation of this work, as a way to share code, results, and as a call for feedback and new ideas…
Stay Healthy and Tuned!